Happy Birthday to Osama!
March 10, 2007
"may GOD shield us and you from them"
HAPPY 50 TH BIRTHDAY, OSAMA!
and may you have many, many more.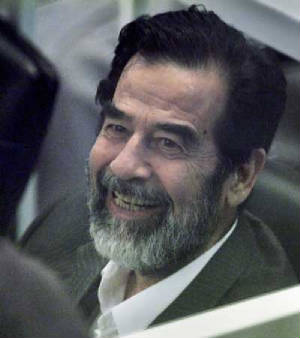 MarvelousMom(codename:GraceUnlimited)
May the Lord bless you and keep you
Latest picture of Osama, Reuters 11/3/2001
May God bless you
and keep you
May He make His Face
to shine upon you
And give you Peace
In your going out and your coming in
In your lying down and your rising up
And in all that you do and say
May God be with you
To shield you from the "evil doers".
As to america, I say to it and its people a few words: I swear to God
that america will not live in peace before peace reigns in Palestine,
and before all the army of infidels depart the land of Muhammad,
peace be upon him.
WE LOVE YOU BINNY!